Putter Fitting shouldn't be a difficult concept to define nor grasp. Whilst golf club fitting has become commonplace for irons, wedges, hybrids, fairway woods, and drivers – the putter remains the outlier.
Technology has allowed a golfer to test golf equipment dynamically and obtain immediate real-world data. Full swing golf equipment optimisation can be weighed and measured and variables (especially the shaft) fine-tuned for incredible gains. With the tangible results of custom-fit golf clubs so evident, why is the golf club we use more than any other, the putter, left out in the cold?
Some companies are offering putter fittings with all sorts of unique names and descriptors. Let's take a brief look at what they appear to mean and get to the bottom of how to dial in your putter!
THE TOUR VAN
Major equipment manufacturers have a mobile club fitting studio that caters to every whim of their staffers on the PGA and European Tour. For many, the idea of a prototype or a tour only experience gives them the feels. Many believe the equipment gamed by pros is not the same as that sold by the manufacturers to the masses. The exclusiveness and mystique give the impression you're in for something reserved for the elite few.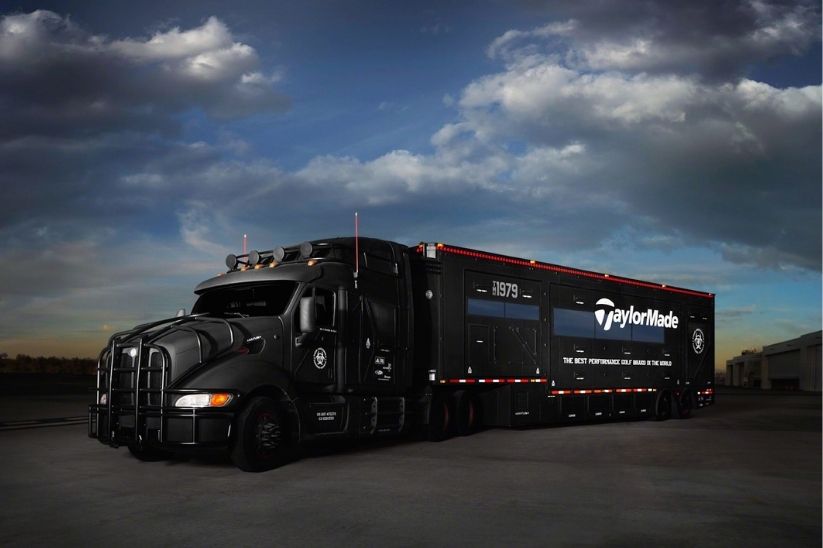 TOUR LEVEL FITTING & PRO PUTTER FITTING
A pro putter fitting is a unique concept. Firstly, there are pros and then there are pros. Are we discussing the top 125 in the Official World Golf Rankings or your local club pro? Whilst both are in the top percentile of golfers, most PGA professionals have never been fit for a putter and many tour players haven't been fit either. Take Tommy Fleetwood who for a brief while gamed an Odyssey 2-ball Blade he bought on eBay. We're not saying this is a pattern for success… but rather a 'Pro Putter Fitting' is a bit of patter.
ULTIMATE FITTING EXPERIENCE
The ultimate fitting experience is a matter of opinion. By definition, 'ultimate' can mean basic or fundamental or being the best example of its kind. Either the bar is set low or incredibly high. There is no discernable explanation as to what this is or what is meant save for marketing purposes.
GOLF CLUB FITTING
The next adjective used in golf club fitting is 'custom'. Alongside most terms used in the golf industry, this is a vague expression that can mean almost anything…
CUSTOM FIT, CUSTOM FITTED & CUSTOM FITTING
By definition, this would infer something is made or done to order which is suitable and meets the required purpose. The inference is that the finished product is different from a stock offering and somehow altered to you. This could range from simply altering putter length all the way to balancing and counterbalancing and everything in between.
CUSTOM MADE & CUSTOM BUILT
Custom-made and custom-built give the impression of a bespoke build. A British English word that is synonymous with Savile Row, it quite literally means 'to be spoken for.' The term was originally meant for fabric that had been chosen for a commissioned, hand-cut, measured and sewn suit had been 'spoken for.'
These options for putters do exist today! National Custom Putters will print you a bespoke putter. One7 and James Ingles know no bounds when designing and creating a one-off showpiece. Other well-known putter builders are Tyson Lamb, Clay Long & Olsen. You may get exactly what you have conjured up in your mind's eye – but one needs to ask whether it is functional art or fit for purpose and made to measure. 
GOLF PUTTER FITTING SERVICES
A rather broad umbrella that is a catch-all for the good, bad, and ugly of the golf club fitting and putter fitting niche. Not all fittings are created equal.
MADE TO MEASURE PUTTER FITTING
Made to measure putter fitting is a term we've taken from the tailoring trade. Rather than bespoke, which lends itself to creating a desired aesthetic, a made-to-measure is specially made to fit a particular person in order to fulfill a particular set of requirements. In the case of a putter fitting, the requirements are twofold. Firstly, you can aim the putter at a chosen target, and secondly, you can develop touch or distance control. In essence, you can deliver a putt a chosen target at a chosen distance repeatedly with confidence.
With Edel putters, we are able to isolate and exchange every conceivable variable and track the material changes during a dynamic fitting. With 88,000,000 possible combinations, you may not choose your putter but rather the putter chooses you. The end result is a putter that allows you to aim and putt with proper distance control. Why not book a fitting now?